Mahdi Askari - Naval Architecture

BSc in Naval Architecture (School of Mechanical Engineering), Sharif University of Technology, 1996-2002.

MSc in Ship's Structure (School of Mechanical Engineering), Sharif University of Technology, 2004-2006. (But I dropped out of it at 2006)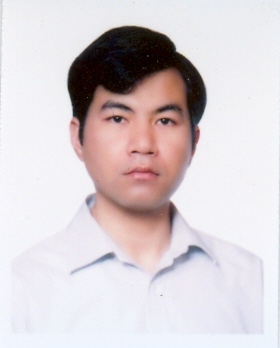 Professional Experience
Member of Aerodynamic Division, 1999-2000
Research Assistance, July 2001- July 2006
Teacher Assistance, 2001-2003
Referred Journal Publications
Seif M.S., Askari M., "Experimental Study on Hysucat Vessels", China Ocean Engineering, Vol. 18, No.3, pp.477-484, 2004, China Ocean Press, ISSN
0890-5487.

Askari M. and Seif M.S., "Hydrodynamic Resistance Reduction in Catamaran Assisted Hydrofoils" (in persian), Esteghlal - Journal of Eng., Vol. 24, No. 1, pp. 251-269, summer 2005, Isfahan University of Technology Press, ISSN 1025-2851.

Karimirad M., Askari M. and Seif M.S., "Investigation of Scale Effect Correction Factor in Ship Resistance Model Test" (in persian), Technical Note, Journal of Science and Research, No. 40, pp. 171-6, March 2008, Sharif University of Technology, ISSN 10248-7167.