[

about

]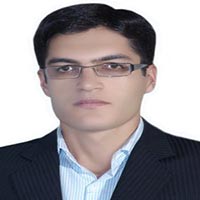 I have a M.Sc. degree in Chemical Engineering from
Sharif University of Technology, Tehran, Iran.
Firstly, I am a highly motivated person. I enjoy reading, and the knowledge and perspective that it gives to me have strengthened my teaching skills and presentation abilities.
Secondly, I started my first professional engineering job during my graduate study and it was a great experience for me to find differences between pure academic problems and industrial issues, in a manner that changed my studying plan from theoretical engineering to practical engineering. Since then, I have worked at several companies for more than 6 years resulted in gaining valuable experiences in process design of chemical plants especially sulphuric acid plants.
Finally, People find me an upbeat, self-motivated team player with excellent communication skills.

[

works

]

Here are some of companies where I've been working these years. It was an outstanding honor to be in such places.
Meanwhile, complete descriptions about all firms that I have been, plus projects, are provided in my Blog.