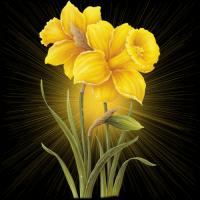 <![if !mso]> <![endif]>

<![if !vml]>

<![endif]><![if !vml]>

<![endif]><![if !vml]>

<![endif]><![if !vml]>

<![endif]>

<![if !mso]><![endif]>

<![if !mso]><![endif]>
`

Somayeh Bakhsahei سمیه بخشایی

Welcome to my homepage,

I am Msc. student of Artificial Intelligence working on Statistical Machine Translation. My theses advisers are Dr. Khadivi, Dr. Riahi and Dr. Sameti. I have got my Bsc. in computer science from Sharif University Of Technology.

Copy Right @ 2011 - All Right reserved.
After all you'll come,
And will spread light on the dark desolated world,
O'Kind Father; we'll be waiting for your affectionate hands.